By Ming Hu
Last week, LivingSocial went viral with almost two thousand people in Philadelphia buying the 50% off two dozen Krispy Kreme doughnut deal. I jumped on that so quickly when I realized the bang I'd get for my money, but I didn't think about how I'd actually consume 24 doughnuts on my own. My family won't even be able to consume all 24 doughnuts before they go stale! I went to googling and found some pretty interesting and artery clogging ways to dispose of my doughnuts. Even if you didn't purchase the deal, try some of my favorite ideas below, in no particular order:
Paula Deen's Krispy Kreme Bread Pudding uses all 24 doughnuts!
Paula Deen's The Lady's Brunch Burger
Krispy Kreme Doughnut Croque Madame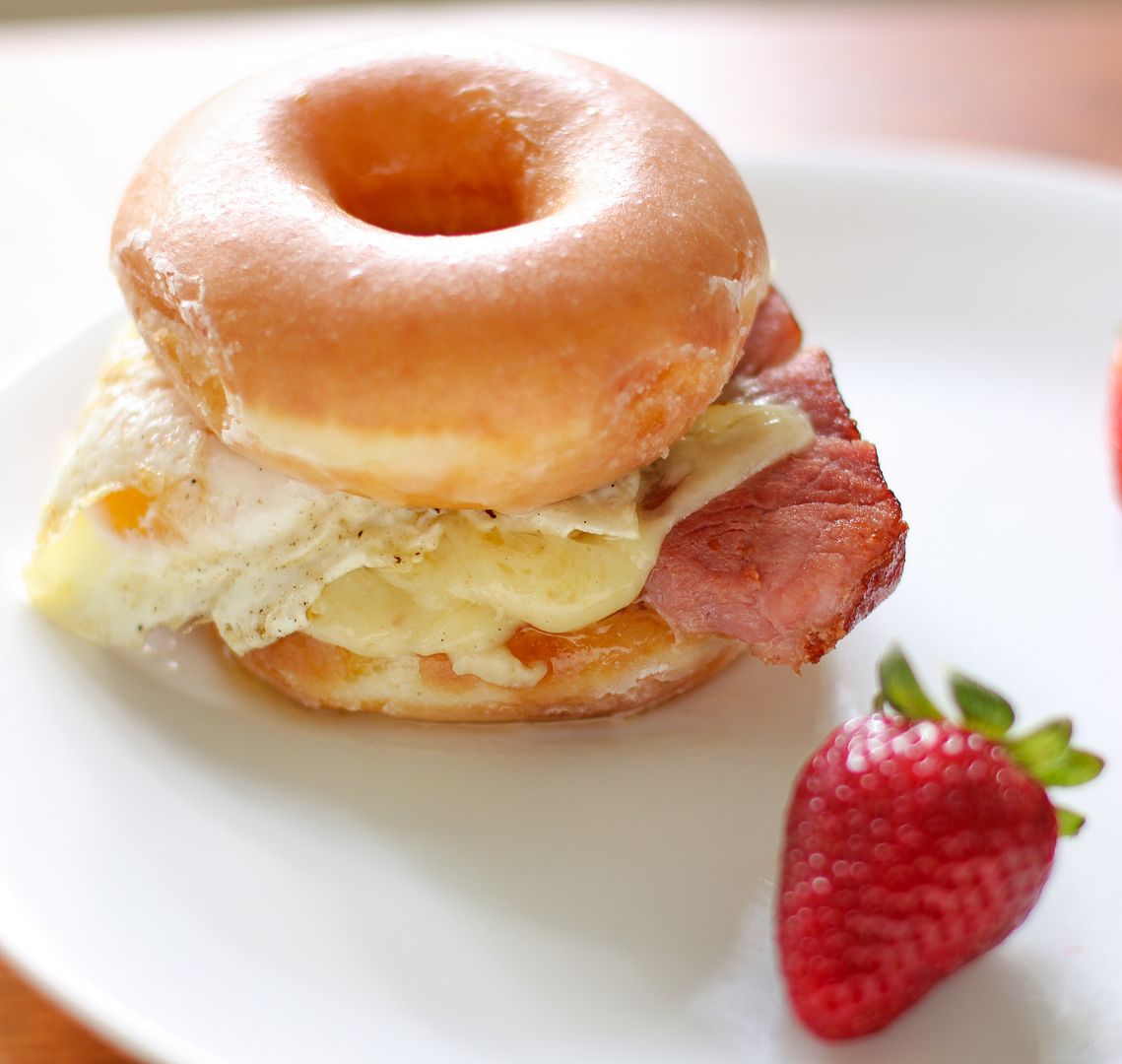 The "Just Trust Me" Fried Bologna Breakfast Doughnutwich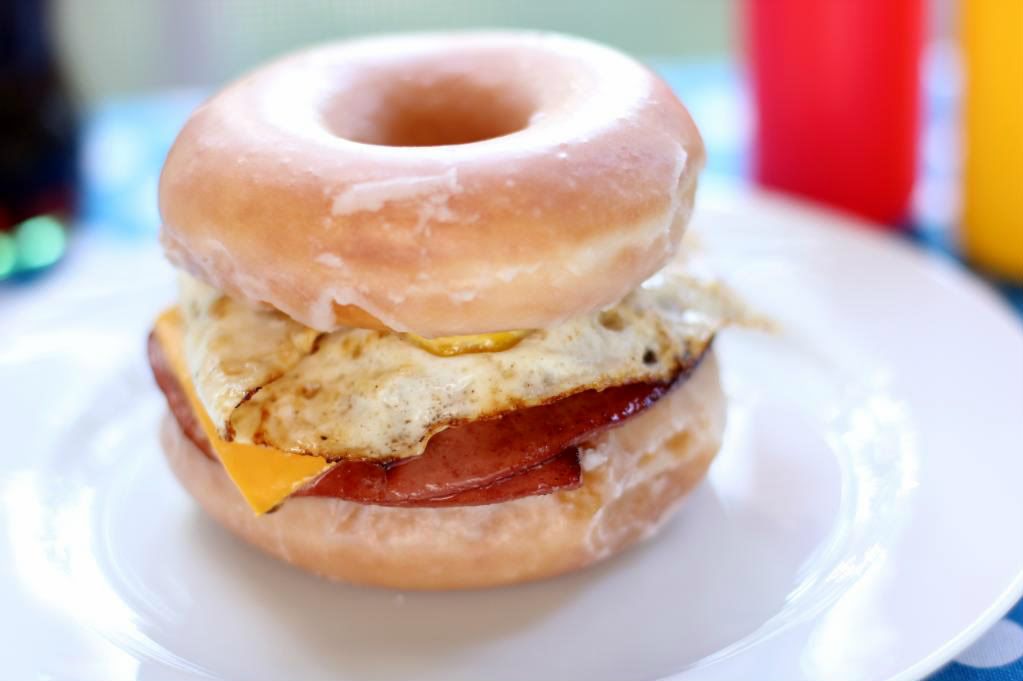 Kripsy Kreme Bacon, Egg & Cheese Breakfast Sandwich
Krispy Kreme Doughnut Cake. This recipe involves doughnut holes, but improvise by slicing your donuts into blocks.
Krispy Kreme Peanut Butter & Jelly Sandwich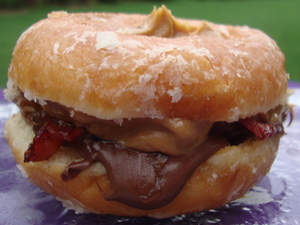 Krispy Kreme Fried Chicken Sandwich
Krispy Kreme Doughnut Cupcake. Basically, just top your cupcake with your doughnut. It's so simple, but brilliant!
Doughnut Ice Cream Sandwich. This is pretty genius. Slice your doughnut in half and pick any ice cream of your liking.
Grilled Doughnut Watermelon Sandwiches. For some reason, I think this is the most bizarre thing on the list. Fruit on your doughnut!? That's bonkers! Looks refreshing though.
Krispy Kreme with your choice of toppings! Cereal, fudge, bacon bits, jam, whatever! Play mad scientist!
What I find missing here is a Krispy Kreme Sandwich with fried spam. I don't know why the internet hasn't exploded with this concept yet.
What are some of your crazy krispy kreme creations?